A solicitor's letter from 1826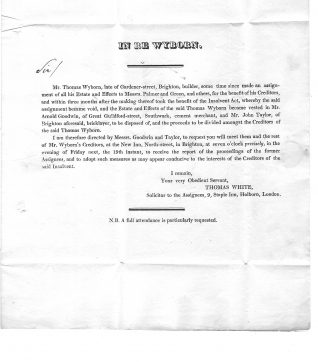 From the private collection of Jan Hill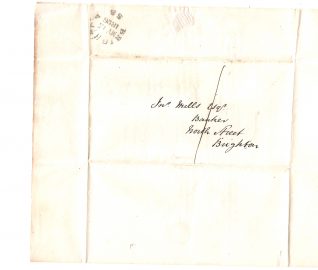 From the private collection of Jan Hill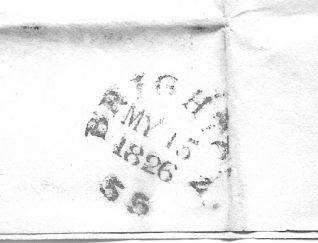 From the private collection of Jan Hill
This interesting old letter is dated May 15 1826. It was addressed to John Mills Esq., Banker, North Street, Brighton.
The letter is an invitation to a Creditor's meeting at the New Inn in North Street to discuss the Estate and Effects of Mr Thomas Wyborn a builder of Gardener Street, who had become insolvent.
The letter plus a set of drawings dating from the 1840s have been contributed to Letter in the Attic by Jan Hill.
Want to know more?
View this entry on the Letter in the Attic online catalogue.
Explore the full catalogue
Visit the home page of the Letter in the Attic project