Letter to Sarah Sinden, 1886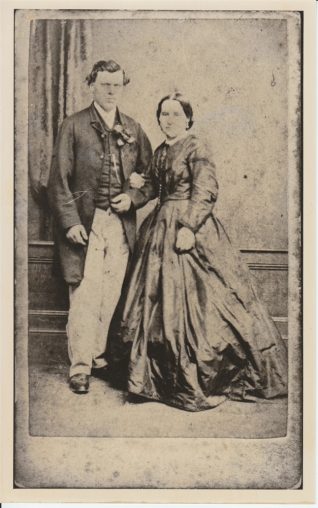 Sarah Sinden (nee Fogg) was born in Hull in 1842. She married Alfred Sinden and died in Brighton in 1934. Alfred died in 1881 and by 1886 Sarah had nine children aged between 8 and 20.
Sarah's oldest son, also Alfred Edward (Alfie), was born in 1871 and became the grandfather of the actor Sir Donald Sinden.
This letter was written by John Fogg to his daughter, Sarah Sinden, in 1886 when she was living at 40 Temple Street which was described as a lodging house.
The original letter is in the possession of Sir Donald Sinden but it was photographed by a cousin, the late Michael Sinden, whose wife Margaret Sinden has contributed the photograph to the Letter in the Attic project.
Someone will wish they had written oftener
"Wish Mother could write, she would if she could – she is now trying to sweep up the house poor dear soul. You must write to Emily. She will be glad to get a few lines from any or all of you. We often wonder you don't write to her. As for me, a poor old man, it does not matter so much – when I am gone somebody will wish they had written oftener."
Want to know more?
View this entry on the Letter in the Attic online catalogue.
Explore the full catalogue
Visit the home page of the Letter in the Attic project