Are we Britain's most poetic city?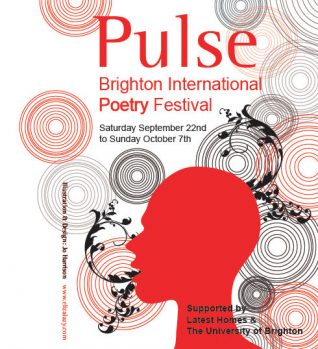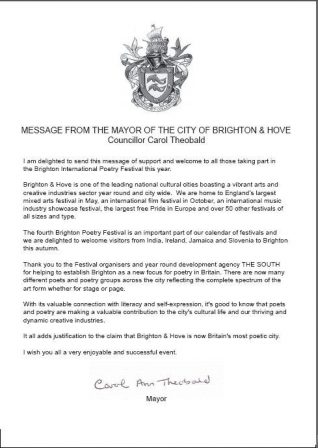 Click the image to see it full size
From Saturday 22nd September until Sunday 7th October.
For full details and listings of the events see The South
From page to stage, from workshop to bookshop, from international
bard to local tribe, the pulse of poetry will resound throughout
Brighton and Hove with this year's fantastic international poetry
festival. Every taste in poetry is catered for, from stylish
modernism to freaky performance, from queer writing to evocative
lyrics. With National Poetry Day on October 4th and the amazing
Poets' Fair and international finale at the Sallis Benney Theatre,
University of Brighton on Saturday October 6th this year's poetry
festival is a must-go on any lit lovers diary.
Since the launch of writers' organisation THE SOUTH in 2002 –
Brighton has quickly established itself as a new focus for poetry in
Britain. There are now many different poets and poetry groups across
the city reflecting the complete spectrum of the art form. The fourth
Brighton Poetry Festival is truly international and we are delighted
to welcome visitors from India, Ireland, Jamaica and Slovenia to
Brighton this autumn. It all adds justification to the claim that
Brighton is now Britain's most poetic city.