Training and volunteering opportunities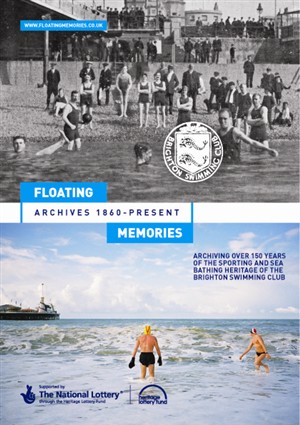 From the private collection of Paul Farrington
Funded by Heritage Lottery
Brighton Swimming Club has received funding from the Heritage Lottery Fund to create an accessible archive that delves into a fascinating and extensive heritage of swimming in Brighton using archives that date back to 1860.  A range of volunteering opportunities is being planned as part of this project.
One day training session
Alan Dein is a long established oral historian, and he also works as a broadcaster, making feature documentaries for BBC Radio 4. He will be presenting a one-day training session which explores the history and the range of oral history practice. He will be playing extracts from 25 years of his work in the field, and discussing the changing styles of both oral history methodology, and the impact of technological changes to the practice. The day will include opportunities to interview members of Brighton Swimming Club as part of the Floating Memories Project.
Date: Saturday 19 November
Venue: University of Brighton
Time: 10am-4pm
Cost: Free
Further details
If you would like to take part, please contact Juliette Buss, Floating Memories Project Manager. Volunteering opportunities are being planned as part of this project, including an archive training event on Wednesday 7 December.
For more information email: juliette@floatingmemories.co.uk
Visit the website at www.floatingmemories.co.uk