Views Across the Downs, December 30th 1962 and 2019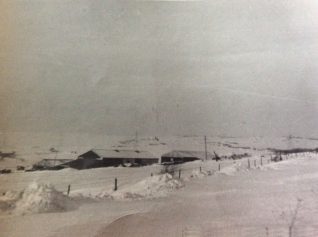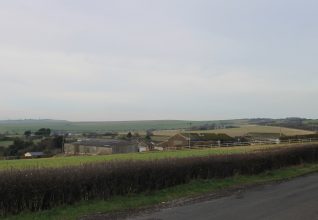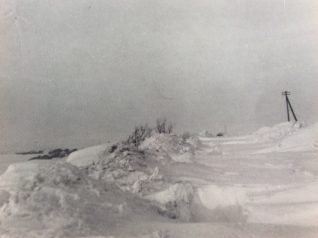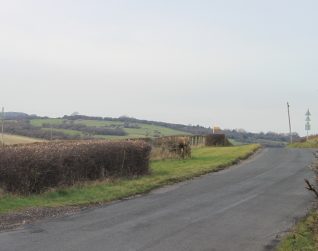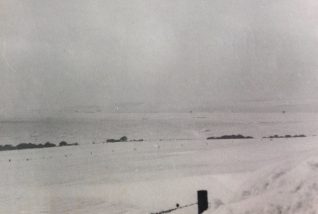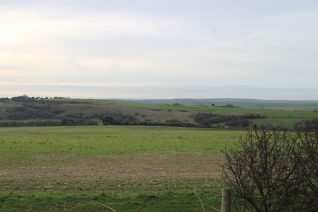 Snowfall December  29th/30th 1962
These black and white photos were taken by Delia Spink, after the heavy snowfall on 29th/30th December 1962.  At that time most of the roads of Southern England were knee-deep in snow, with drifting in places causing far worse conditions, however, that didn't stop Delia from walking up Devil's Dyke Road, despite the bitterly cold temperature, to take these snaps of views across the Downs.  I have tried to find the exact location where the photos were taken, and recreate the same scene of that day some 57 years later.
View towards Golf Farm
Images 1 and 2 show the view northwest towards Golf Farm and Brighton & Hove Golf Club, 30th Dec 1962/2019.  The farm buildings have changed a little since 1962, which is not surprising.  However, the main visual difference is the neat hedge in the foreground and of course the absence of snow in the 2019 photo.
View towards Devils Dyke
Images 3 and 4 show the view north towards Devils Dyke.  Although the Dyke is too far away and out of view,  Dyke Golf Course on the hill in the distance can easily be seen on the 2019 photo, and if you zoom in on the 1962 photo it's possible to see the same hill on the left.
View towards Brighton & Hove Golf Course
Images 5 and 6 show the view west across Golf Farm to Brighton & Hove Golf Course, with Southwick and Truly Hills both in the far distance.  What is surprising is how much the vegetation on the golf course has changed over the past 57 years, however having grown up in Hangleton and played on the Downs in the 1960's I am already aware of this fact, but I do not really know why?