Free Local History event at Woodingdean Library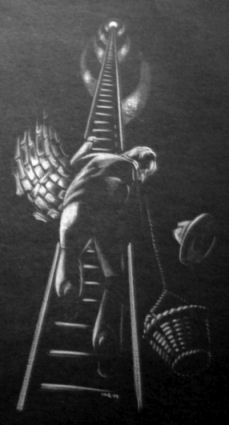 A well kept secret
It's a well-kept secret that the world's deepest hand-dug well lies beneath the feet of East Brighton's residents, stretching down as deep as the Empire State Building is high. On hearing about the record breaking well, Jonathan Brown, who was born nearby, was inspired to write his latest play, "The Well".
Scenes from the play
Now, Brighton and Hove libraries are running a Special Free Event at Woodingdean Library, including talks by local Historian Peter Mercer, scenes from The Well, and songs from the play sung by members of community choir Brighton Vox.
History of the well
The Woodingdean Well took almost exactly 4 years to dig, costing the ratepayers dearly. Says Jonathan: 'This play is a fictional account, an allegory for some of those questionable large-scale engineering or military projects, and the corrupt power brokers who profit from the never-ending nature of such schemes, ultimately at the expense of the people who do the work, fight the battles, and pay the taxes'.
Date and time of the event
Wednesday 16th February. Woodingdean Library, Warren Road. Woodingdean. 7pm – 8.30pm
Free entry and free refreshments.
Contact Woodingdean Library to book a seat: (01273) 296928