Chronological development from 1773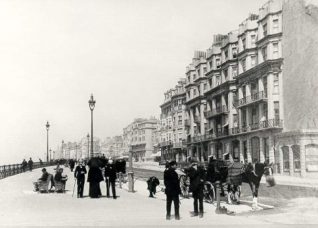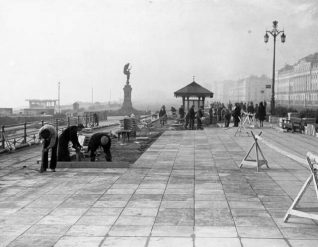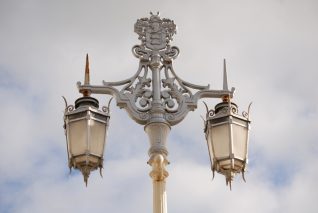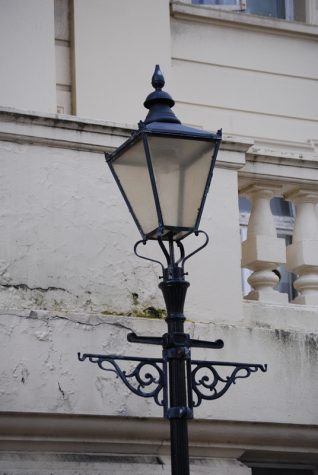 Please note that this text is an extract from a reference work written in 1990.  As a result, some of the content may not reflect recent research, changes and events.
The streets of Brighton were originally lit by oil lamps, under no particular control until the 1773 Brighton Town Act established the town commissioners for street-lighting and for other purposes. In September 1818 the Pavilion grounds became the first area to be lit by gas, but the permanent lamp-posts which still stand (and are now listed structures) were erected in the reign of William IV. In May 1824 the Steine adopted gas-lighting, and other streets and squares followed suit such that by 1853 there were 947 gas street-lamps in the town. As late as 1939 the Lanes were still lit by gas, but the lamps were converted at the end of the war after blackouts had finished.
Following experiments at the Goldstone pumping station, electric street-lighting was introduced experimentally on 10 February 1881 when Charles Siemens strung a series of arc-lights along Marine Parade, with a generator installed in an arch below. Following this public experiment the corporation obtained an enabling order to light the Old Town electrically, but public electric street-lighting, as opposed to domestic lighting, was confined to the Pavilion grounds only until the 1890s. On 16 September 1893 a line of forty-one cast-iron lamp-standards with ornamental mouldings, each 28 feet high and standing 130 feet apart, were inaugurated by the mayoress, Miss Ewart, along the King's Road; a tablet to commemorate the event may still be seen on the standard by the West Pier. During the 1930s highly decorated, silver-painted, twin-pendant copper and brass lamps were added to the King's Road, Grand Junction Road, Marine Parade and Madeira Drive standards, but they were declared unsafe in October 1980 and replaced by modern angled lights. Public opinion, however, led to their replacement two years later by fibreglass replicas of the 1930s originals.
By 1896 King's Road, Grand Junction Road, Madeira Drive, Marine Parade, Western Road, North Street, St James's Street, East Street and the Valley Gardens were all lit by electricity, and the system spread into most other streets in the early twentieth century.
Any numerical cross-references in the text above refer to resources in the Sources and Bibliography section of the Encyclopaedia of Brighton by Tim Carder.
The following resource(s) is quoted as a general source for the information above: 112,115,170,189