Brighton Corporation Waterworks Act 1872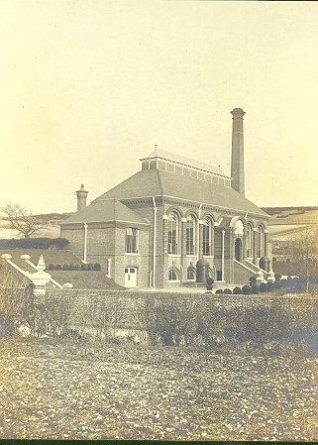 Please note that this text is an extract from a reference work written in 1990.  As a result, some of the content may not reflect recent research, changes and events.

c) CORPORATION ACQUISITION and DEVELOPMENT: In July 1872, under the terms of the Brighton Corporation Waterworks Act, the corporation purchased the Constant Service Water Company, then supplying some 18,000 homes with 2.6 million gallons per day, for £321,000. The new undertaking covered Brighton, Falmer, Hangleton, Ovingdean, Patcham, Preston, and Rottingdean, and supplied both constant and intermittent services at different charges. By the turn of the century three other local water companies had been acquired, namely the West Brighton in 1876; Shoreham and District in 1896; and Aldrington in 1897. The purchase of the West Brighton Waterworks Company included a supply of piped sea-water to a hundred houses from tanks filled at high tide under Hove Western Lawns; it was maintained until 1939.
Increased availability of mains water necessitated several new sources and pumping-stations: at Patcham in 1889; Mile Oak in 1900; Falmer in 1904; and the first electric station at Balsdean in 1936, then the largest station of its kind and now Brighton's largest source. With the Lewes Road station closed in 1903 and demolished due to contamination of the source, the corporation took great steps over the following years to prevent further pollution of the water supply. Bye-laws eventually extending to over 30,000 acres were made and vast areas of downland were acquired to prevent turf-breaking cultivation or development over the headings.
The water obtained from the chalk is naturally clear and odourless, with no organic matter or mineral suspension, but in 1937 an ozone treatment (discontinued 1954) was introduced at the Goldstone station which had become surrounded by development, and during the Second World War chlorination of all supplies was introduced for disinfection purposes.
Any numerical cross-references in the text above refer to resources in the Sources and Bibliography section of the Encyclopaedia of Brighton by Tim Carder.