Ben - Brighton's jazz scene: a community feeling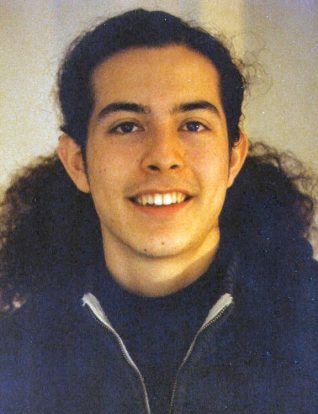 A prime spot
Ben is a jazz musician who has been active in the Brighton scene for several years. He has been playing the violin and saxophone since a young age.
According to Ben, Brighton is a prime spot for jazz. Brighton attracts good quality music and musicians so "you're always going to find something good
somewhere".
Ben describes Brighton as having "a lot of awareness" and "evolving quickly." "People like Courtney Pine and Soweto Kinch [top jazz saxophonists], who are real figureheads of jazz at the moment, are coming down to Brighton all the time." In particular, Comedia in the North Laine attracts a lot of international and London jazz players.
Varied scene
The Brighton music scene is varied, largely because of its international flavour: "There's always an influx of new people and people leaving and things changing…but you still have that feeling of community."
As with other music scenes, fusion is the key to keeping jazz alive and vibrant, and Brighton has plenty of that. Ben describes a gig at the Corn Exchange called The Future Sounds of Jazz: "which was Soweto Kinch doing things with visuals, and two drummers, and samples, and trying to get the audience interacting in some way."
The jazz scene in Brighton is also characterized by more informal aspects, such as busking around town. You can see sax players improvise on the Pavilion lawns and enjoy jazz and funk bands outside Gemini's Bar on the seafront during summer.
Inspirations
Ben's main musical 'mentors' were his mother and godfather: "My mom had a lot of that [jazz and fusion] music and my godfather, Xavier, always sent me music and took me to concerts and things". His earliest inspiration is jazz violin pioneer Jean-Luc Ponty.
"Expression" is the key to jazz: "I think that's the main feature of all music really, is to express yourself, but with jazz it's a very immediate form of expressing your emotions straight away…how you feel really affects how you improvise… so it'll never be the same twice."
As well as playing in a flamenco band, Ben also plays violin in a 'gypsy jazz combo'. He recently played with prolific jazz bass guitarist and composer Franc O'Shea in London and did some recording for his 'jazz-world crossover' album in a project called 'Alkimia'. Being a jazz violinist sets him apart from the rest, as jazz violin improvisation is a rare thing in Brighton and even in London.
More exposure
While Ben enjoys the 'underground feel' of jazz, he does think that it suffers from the lack of interest in the media as compared to other genres like pop. He would like to see more promotion of jazz, particularly geared towards younger people, and this includes seeing more venues in Brighton.
"I think it's important to always keep it alive by promoting it for young people, and so if there are more young people given the opportunity to perform jazz in new hip venues, then I think more people might be interested in it."
Mixed audience
Ben likes the fact that jazz has an audience of mixed ages and tastes. There's something for everyone: the Sussex Arts Club caters for a more older audience, playing mainly acoustic jazz, jazz quartets or trio's, while other venues like the Joogleberry Playhouse and Comedia cater for a younger audience, with more 'electric' music, and Casablanca, which also draws a younger crowd, plays everything from funk to Latin jazz. The Jazz Rooms, too, is an excellent venue for 'Latin jazz', popular with Brighton's large Latin community. In Lewes there are the Snowdrop Inn and John Harvey Tavern, also excellent jazz venues.
Ben describes the Brighton jazz scene as being quite supportive of musicians: "Because Brighton's fairly small anyway, you get to know everyone quite quickly, so I think people are quite welcoming of new musicians… it's more of a community feeling."