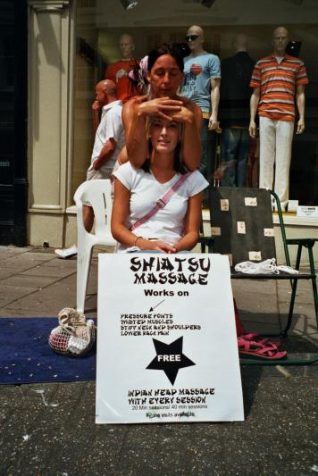 Photo taken by Zoe Bradford
"I've been on East Street for 6 years. I had a petition signed by the general public of Brighton because I do a lot of healing and chants and stuff I'm studying vibrational chant theory. A lot of people said I should come here and perform my healing massage – that it would support the community. I am personally providing a public service.
But things have changed from 5 or 6 years ago. We're fighting now with the police and council, we're sort of getting over taken by other people. All in all there's nine of us. We need support to keep it strong. The best thing would be to have some support with a license or permit so that we could move other people on.
What we're going to do as a group is get some comments books that people can sign and say that they are happy with our work. Some positive feedback."