Provisions, pop and ice-cream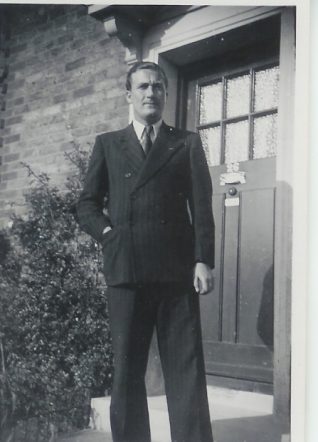 From the private collection of Vernon Page
In the 1960s, when I was a boy, I would spend weekends with my grandmother at her home, 26 Twineham Road. The photo here is of my father, Harry Page, in his demob suit at the front door of the house.
Tradesmen came thick and fast in those days. There was Mr. Cracknell, who sold eggs and other provisions; Hooper Struve came around with their lorry bearing bottles of pop such as cream soda and cherryade and there was a bakery delivery too. There was also the choice of two dairy companies with their floats in distinctive liveries, the Co-op Dairy and Holes and Davigdor Dairy.
I even remember the tune of the ice cream van that called round daily in the summer months. It was Lily Marlene.