Homeless but not hopeless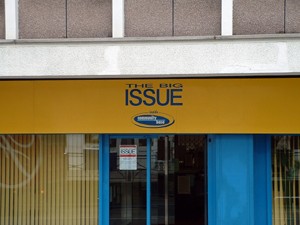 From a private collection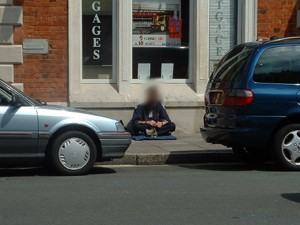 From a private collection
'Ron' (who asked for his real name to be withheld) was interviewed for the website on 16th September 2003:
"I was made homeless a year ago and spent six months sleeping rough before I managed to get into a squat. People might think that is a long time to be out of work and selling the Issue, but it's not always as easy to get out of a rut as it sounds.
"Selling The Issue doesn't get me loads of money, like some people think, and it's no fun standing on the street for hours on end. People can be all right, but some give you real dirty looks as they go past. You just have to swallow it, really. The nice people make up for it, I suppose.
"I'm hoping to get a part time job soon – that way I might be able to put some money away for a deposit on a flat – the council can't help me because I haven't got a local connection, so three of us are going to try and get a shared place privately. If you don't have a proper job and a proper address, the council don't want to know. With a bit of luck we'll get something together.
"What people need to bear in mind is that we're not all wasters – some of us really want to get a better life – I know I do!"