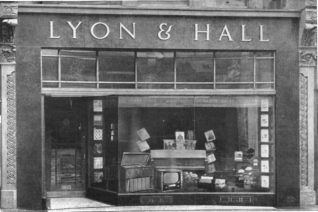 From the private collection of Andy Grant
The Zodiac then onto Tiffany's
I have such great memories of the 1960s and all the great times I had. There were such a lot of good places to go in Brighton. I lived in Hollingbury, and used to catch a bus to St James's Street, to go to the Zodiac with my friend Beryl. When we got fed up with there – off we would go to Tiffany's further into Kemp Town. Tiffany's was a place where lots of 'Mods' used to meet up. In fact I met my first boyfriend there, he was called Robert; I wonder where he is now.
The place to be
I then moved to Westdean and used to go to the Penny Farthing in East Street and the Cafe Continental. After then I progressed in to going to the Regent. Of course that was 'the place to be' at that time and it was always busy and you met lots of people there. I used to catch the last bus home number 112 to Westdean and what a laugh that was, but it was just good clean fun.
Fab 1960s music
The old ice rink in West Street was one of our favourite places. There was the Druid's and all the pubs in The Lanes – they were favourite stop off places.. The Scan in Western Road, was a fab coffee bar, so was the Cordoba Coffee Bar also in Western Road and of course the Gallion near the Regent. Does anyone remember the record shop called Lyon and Hall in Western Road? I used to spend hours in there in the cubicles listening to the Beatles, Beach Boys, and all the fab music that was recorded in the 1960s.