A 'stamp out' at the Starlight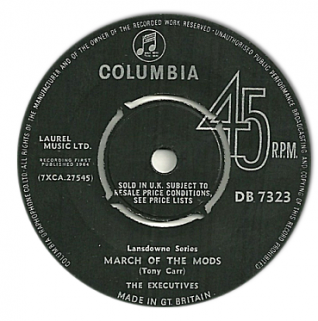 From the private collection of Jennifer Drury
Celebrating great events
As we moved into the 1960s I remember the Union Jack flags were hung out of windows to celebrate the start of a new decade, something you do not see now. There were also banners and flags hung out to celebrate Princess Margaret's wedding to Lord Snowdon, then Anthony Armstrong-Jones.
The circus comes to town
A great event was when the circus came to town. They paraded along Western Road on their way to Hove Park. The traffic was diverted while cages of animals travelled through the street, and young women rode on the necks of elephants or on horseback. There were so many people I had to climb on one of those green boxes that contain grit, so that I could see it all.
Pink Floyd in 1967
I remember many Sunday evenings at the Top Rank Suite dancing to Syd Dean and his Orchestra; I think they started playing there when the famous Regent Dance Hall closed down. Does anyone remember doing the March of the Mods or the Can Can? I remember buying tickets to see a Pink Floyd concert at the Top Rank, it must have been about 1967.  But my favourite haunt was the Starlight Rooms. There was no license to serve alcohol; you would get your hand stamped so you could go to the pub across the road for a drink, then return to the Starlight. It was always pitch dark in there and I don't recall any seats or tables – but was terrific.
Do you remember?
OK now is the time to come clean. Were you a Mod or a Rocker? If you can share your memories with us, please leave a comment below.