Winkle picker shoes and bum freezer suits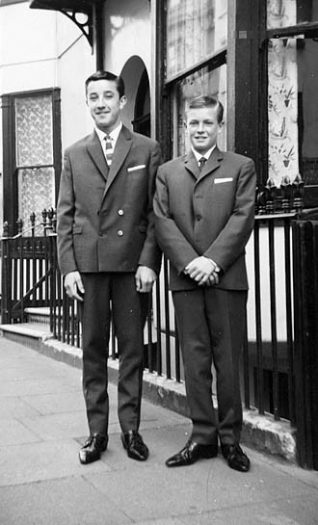 From the private collection of Trevor Chepstow
Remembering my 'hangouts'
I left the UK in 1966 for Australia; returned a few years later for a number of months, before settling in the United States for the last 40 years. So, reading about the early 1960s here on the website brought back many memories. Yes, I remember The Regent, The Little Chef, the Cider Bar, near the Royal Pavilion, plus many other hangouts.
Wary of the rockers
We were a group of Mods, before they officially were known as Mods. We hung out at the Little Chef, wary of the rockers that hung out there and vise versa. We had our Vespas and Lambrettas; most were chrome plated. We wore our winkle picker shoes and 'bum freezer' suits. After pub hopping on a Friday night, usually around The Lanes area, we headed for The Regent. One of the most memorable songs played was Little Eva's Locomotion amongst other great 'golden oldies' that were played in that era.
Blast from the past
My memory is a little dim after all these years on certain places and locations, but the memories of that time will stay with me forever. I returned to the UK last year for a visit and found a few friends from the sixties. It was great catching up about this and that person, or this or that place. From what I gather they have a Regent Reunion twice a year. Maybe one of these days I will get to go back to one of these reunions. Maybe will be lucky to meet friends from the past. A real blast from the past.