Millennium celebrations, 2000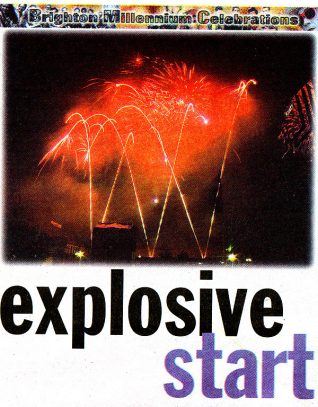 Image from the Zap archive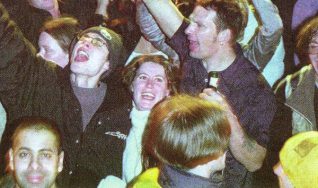 Image from the Zap archive
Zap have always had a long tradition of new year celebrations, the first of which was the infamous Hogmanay celebration in Glasgow in 1987. For the millennium celebrations in Brighton, Zap brought the biggest ever party to the Old Steine with street performers from France and live music, the pinnacle of which was a spectacular fireworks display at midnight.
The fireworks display, masterminded by pyrotechnics 'Fantastic Fireworks', launched £15,000 worth of explosives into the sky above the sea and produced gasps of awe from thousands of onlookers as the patterns of light were reflected and rippled against the black water.
Remember this? Remember similar events in Brighton and Hove around the same time? We want to hear from you. Use the Add a Comment link below or contact cora@mybrightonandhove.org.uk with photos or information.
In particular, do you have any more photos of the night – perhaps of fireworks or the street party on the Old Steine?