Chris Coco and the Coco Club, 1989-1990s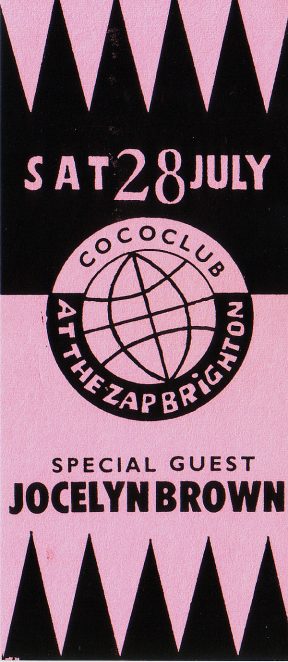 Image from the Zap archive
DJ Chris Coco began his musical career at the Zap Club and held long-standing residency there with Coco Club, which began in June 1989 and went on every Saturday night. Chris was a key player in the acid house movement of the late 1980s; his sets at Coco Club reflected this and proved popular, helping to seal the Zap Club's reputation of being at the centre of South coast clublife. Chris later went on to pursue other world-wide projects and continue to develop his musical style, which today sees him draw on influences as various and diverse as indie-rock, dub and electronica.
Chris Coco was one of many DJs to make his name at the Zap Club. Danny Rampling, Paul Oakenfiold, Carl Cox, Andy Wetherall, Damian Harris of Brighton-based label 'Skint' and Jocelyn Brown all played career-moving sets at the Zap Club over the years.
Remember this? Remember similar events in Brighton and Hove around the same time? We want to hear from you. Use the Add a Comment link below or contact cora@mybrightonandhove.org.uk with photos or information.
In particular, what did you think of Coco Club sets? Can you remember any other DJs who played at the Zap in the early days of their careers?