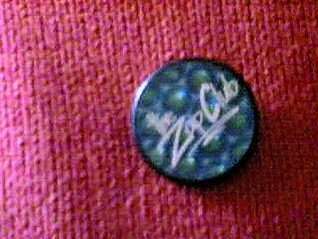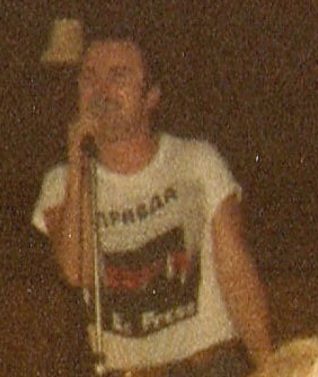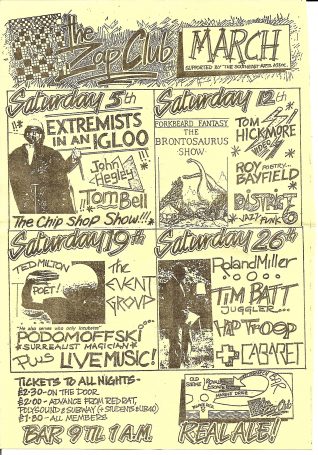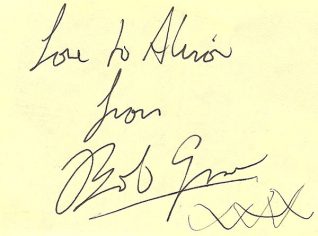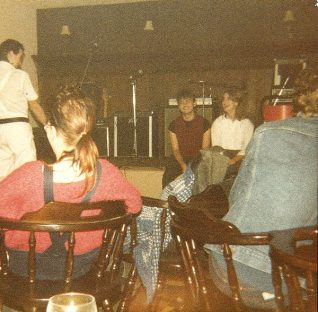 In 1982 and 1983 Alison Clough and her friends were in their late teens and often used to spend nights in the Zap Club at the Escape, before it moved under the arches.
One night while watching Attila the Stockbroker's performance on stage, they spotted his mother sitting in the audience. It was embarrassing to see her there – she was the local piano teacher.
The flyer advertises acts for the month of March, presumably in 1983. Headliners were Extremists in an Igloo, John Hegley, Podomoffski, and more. On the back of the flyer is the autograph of Bob Grover, vocalist/guitarist of local punk band, the Piranhas. Alison says she can't remember seeing the Piranhas at the Escape Club, but does remember seeing them later on at the Richmond.
The Piranhas: Original Brighton punk
The Piranhas helped invigorate the Brighton music scene with their catchy, one-chord hooklines and tongue-in-cheek attitude. They went on to experience some more success outside of Brighton in the later part of the 1980s, and in 2005, they had a mini-revival in the charts with the song 'Tom Hark', taken over by football fans and turned into a new chant 'Tom Hark (We Want Falmer).
That's so punk
In between acts, everyone used to sit around and talk, and listen to Dave Clayton's tapes. One time, Alison's friend, Fiona, was asked to come out from the audience and play the part of Juliet in one of the acts to follow.
Remember this? Remember similar events in Brighton and Hove around the same time? We want to hear from you. Use the Add a Comment link below or contact cora@mybrightonandhove.org.uk with photos or information.
In particular, were you there with Alison? Can you remember the same years – 1982 and 1983?