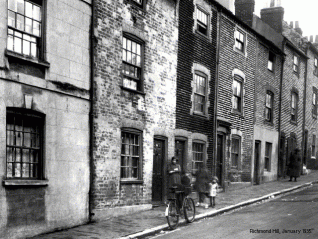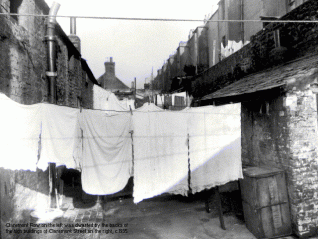 I regret the passing of the slums of Brighton. They were draughty, dark, poorly ventilated, had no sanitation, and were made out of inferior materials. They certainly weren't very nice to live in. But they were a reflection of the way people lived.
Scandal
The slums of Brighton were certainly a scandal. One particular area that comes to mind is Air Street. If you can imagine Oliver Twist, you can imagine Air Street. It was a ghetto. The census and police would never go into the area unless they were heavily escorted. Prostitutes carried out their trade in shop doorways. Fortunately the Air Street slum was removed.
Many of the people in the Carlton Hill district moved out in the 20s to Whitehawk. Carlton Hill was given over to herring-smoking and you can imagine what the atmosphere was like. Eventually those buildings were torn down and new buildings were put up, which themselves went into a state of decay later on.
What makes a slum?
A place is made a slum by inferior standards of building. Other buildings in Brighton were built with exactly the same materials, but the funding was there to ensure there was adequate mortar between the bricks. This is why buildings have survived that on the outside look very similar to the slums, yet other buildings fell into such decay that there was no alternative but to pull them down.
Predominantly, the slums were due to be cleared circa 1935. Only the war and the change of interest in the town saved these buildings. Although many were demolished afterwards, we're fortunate that many still survived and were modernised.