Brighton County Harriers in the 1940s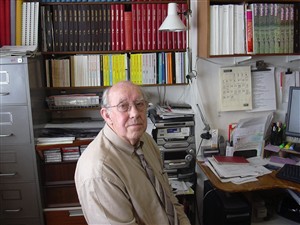 Getting involved in athletics
I suppose I was really born into athletics, because my father was secretary of Brighton County Harriers. Our house in Ashford Road was the HQ of the club so when they went for training sessions, they would come up to our house, and if they went for a cross country run, then we would get the old tin bath out the back and they'd go for their run over Hollingbury and they'd come back and have a bath in the scullery.
The 1940's
During the war years and the 40s (the club) was a single sex club, and it was an all round club, it did x-country and track as well as race walking. It wasn't a highly successful club. On the track Worthing were usually much stronger and over the country Horsham at that stage usually got the better of our battles. But as far as Sussex Senior (X-Country) championships were concerned it was virtually either Horsham or Brighton County Harriers who won the Sussex Senior Title up to, well into the 90's.
The local clubs
Hove A.C. was originally Shoreham Cycling and Athletic Club and based out at BuckinghamPark. They then became Southdown AC. When (Brighton Athletic Club) moved out of Hove in 55, Southdown moved in and changed their name to Hove AC. They were still a much smaller club. Chris Carter got his first international as a Hove athlete. He was a Steyning youngster. He got his first international with Hove AC but his greatest success came after 66 when the clubs all merged. Brighton and County Harriers had merged with Sussex Walkers AC in 1951. It was Brighton Athletic Club. (They moved to Withdean in 1955)
Training methods
As far as the runners were concerned they would have in those days a training run on a Wednesday afternoon or Wednesday evening, and a race on Saturday until Pirie and that came along, so that was the pattern of most athletes. When Withdean Track opened in 55 they would sometimes come there on a Tuesday and a Thursday and if they were technical athletes, they would frequently come there on a Sunday morning and train, so it became a little more serious then. By that time of course Hugh Foord was training every day. It was mainly the pattern of the time.
Sussex running tracks: grass and cinder
(before Withdean) We were at Hove Stadium, the Greyhound stadium, where there was a cinder track, a very loose, terrible cinder track which I think is probably still there. It was 423 yards so when you had the mile run, you would start sat the start of the Home Straight, then you would have to pace out 17 yards to give them their times each lap. That was the first cinder track to be built in Sussex. They were all grass tracks you see. Bognor had a grass track, Horsham had a grass track in Horsham Park. There was a grass track which was laid out for a special meeting every year at Partridge Green which is now the Cricket Ground and over there when you, when the runners were over the back straight you could only see the top half of them (laughing). There were plenty of races like this.
Successful names from the past and their coaches
Chris Carter was one of the better ones and of course he was coached by John Le Masurier. Hugh Foord was coached by Vic Brackley. I have not the faintest idea who coached Roy Cruttenden or if he was ever coached. He was a local boy, his father was very prominent in the Brighton and Hove Cricket Club and Roy was a particularly good cricket player as well. He lived near Preston Park and went to Varndean Grammar School. Mike Winch was coached by his teacher up at Varndean but there was also a chap named Will Bartholomew who came from Lewes. He was  a good shot put, thrower and discus thrower. You would get athletes like Adrian Diffey who was a very good javelin thrower and later John Trower who is now one of the national coaches. John went to school at Barcombe and then Chailey, I believe. He became an international as well He came to Brighton like a lot of athletes all over Sussex, gravitated to Brighton and Hove, because (they) became one of the major clubs in the country and they were a founder member of the British League.
Mergers
The first merger between Sussex Walking and Athletic Club (which had been formed in 1928), and the Brighton County Harriers(which had been formed in 1894)  took place in 51. The merger in 66 between Hove and Brighton Athletic Club had quite a lot of opposition within both clubs. The rivalry was stronger between Brighton and Hove in those days, and it was again Vic Bratley (who was involved in the 51 merger) and I was involved in the 66 merger with Vic and Mike Langmaid, who was the prime mover from Hove.
Why merge?
(It came about) because Hove became such a dreadful track. The Hove athletes were coming over to Brighton to train and after a couple of years they thought, it's balmy, we train together, we go away to meetings together but separately. It would make sense to merge. The majority were fully in favour in the merger. We changed colours completely because Brighton had a blue vest with a yellow band, Hove had a white vest with a green trim and a green badge so we changed to a red vest with a black band. So that worked fairly well. The name wasn't a problem. (there were more problems with the 51 merger when) the club adopted the colours of the Walking club. That caused a little bit of friction really, absolute nonsense. It doesn't matter what vest you wear, it really doesn't, if it's for athletes, it doesn't matter. And whether there will ever be a merger between Brighton and Phoenix I don't know but I am still utterly convinced it would be better for the athletes and athletes in the town if there was a merger.