Mile Oak: Birth of a Community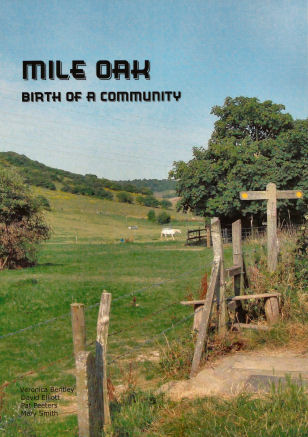 For anyone interested in the history of Mile Oak, the recently published 'Mile Oak: Birth of a Community' is essential reading. As it is explained in the foreword, the book is the culmination of events which began in 2008.
Plans for a Mile Oak re-union
The Mile Oak pages here on My Brighton and Hove were full of people who were posting their memories of the area, and making connections with long lost friends. It was on these pages that the idea of a reunion was first mooted. When a large number of people expressed an interest in meeting up, plans began to be made.
A nostalgic trip
Finally, on a very sunny weekend in July 2008, over fifty Mile Oakers met up and went on a very nostalgic trip around the place of their childhoods. A lot of these people had not seen each other for more than fifty years, so they certainly had a lot to talk about.
A history of Mile Oak
From this reunion came the idea of compiling a history of Mile Oak. The resulting book is a history not only of the growth and development of a village, but of the intertwining of the lives of those in its community. It is full of wonderful reminiscences, photographs, plans, clippings and many other illustrations.
Limited edition on sale
There are limited numbers of the book on sale and you can find out details of the price and how you can obtain a copy by contacting info@mileoakrevisited.co.uk