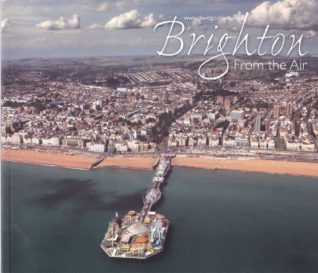 150 images of the city
Aerial Photographer David Goddard has spent two years filming the beaches, piers, festivals and the outstanding city that makes Brighton such a stunning area of Great Britain. Brighton from the Air is the stunning result of David's time featuring over 150 images from the city.
Recommended locations
During his research for this title David contacted hundreds of people in Brighton for their suggestions for sites to be included in the book. The recommendations he received came from MPs, local historians, University lecturers and people in street. The resulting book is a fascinating aerial tour of the city which allows one to see familiar sites from an unusual angle.
Many forgotten sites
Highlights include the Brighton Royal Pavilion, Brighton Pier, Foredown Tower, the Clock Tower and the Brighton Doughnut, as well as the numerous private and public historical houses, festvals and events and many hidden or forgotten sites around the city.
Published by: DB Publishing Email: sales@dbpublishing.co.uk
Price: £9.99
ISBN: 9781859837825