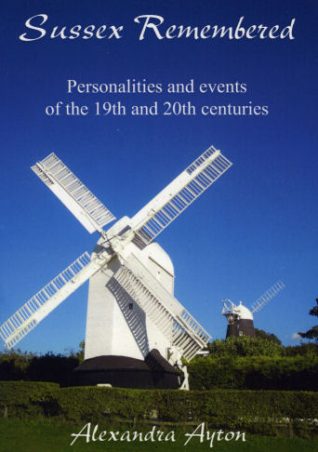 Larger than life characters
Sussex Remembered is an interesting book in that it intermixes personalities, places and events in Sussex in the 19th and 20th centuries. As the cover suggests, it is indeed a 'feast of larger-than-life characters and little known facts washed down with a flagon of striking and amusing incidents'.
Fascinating histories
You will find fascinating histories of individuals like 'Mad Jack' Fuller the 19th century philanthropist remembered not only for his good deeds, but also for the larger than life follies he left behind. Also included are writers as diverse as Rudyard Kipling who lived in Rottingdean, and G.K. Chesterton who had strong links with the village of Ditchling.
Interesting characters
The author explores the inventive genius of Magnus Volk and John Logie Baird and the pioneering educational work of Canon Woodward and Grace Kimmins. There are fascinating stories of a Sussex missionary who was martyred in Africa, and the man who created the amazing flying car, Chitty Chitty Bang Bang.
This is a well researched and well written book supported by interesting images. It brings to light lots of hitherto forgotten people, places and events and presents them in a very easy to read and accessible style.