Bookends: A Partial History of the Brighton Book Trade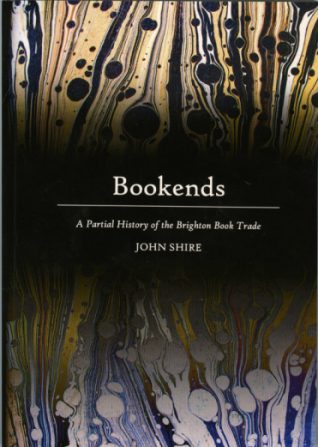 Started as a 'tentative survey'
'I'm really pleased that so many people enjoyed the Brighton scene so much. I've just begun a tentative survey of the Brighton book trade and would very much like to hear from anyone with any pictures or stories.' This comment was posted here at My Brighton and Hove over two years ago. As you will see, John Shire's 'tentative survey' was like Topsy and grew, and his new book 'Bookends: A Partial History of the Brighton Book Trade' is the result.
Fascinating insights
In his introduction, the author tells us that his book is about 'one small city, its bookshops and their inhabitants' and it does indeed provide an interesting narrative of the development of Brighton book shops from the 18th century to the present day. But more than that, it also allows a fascinating insight into the lives of the owners of these shops, as they sometimes struggled to stay in business.
Aspects of the trade
The book is divided into sections which either deal with various aspects of the book trade, particular events, or individuals in its Brighton history. I read with particular interest, the section entitled 'The Filth'. It contains a very clear account of the events surrounding the case of Bill Butler's Unicorn Book Shop in Gloucester Road, and the ensuing obscenity trial in 1968.
A pleasant surprise
I have to admit that I did not expect to enjoy 'Bookends', as I have no knowledge of, or particular interest in, its subject. But I was very pleasantly surprised. Having started reading it for the purposes of this review, I am continuing with it just for pleasure. It is meticulously researched and written with an elegant and accessible style.
ISBN 978-0-9568021-0-1
Available at: Colin Page, Duke Street; Sandpiper Books, Kensington Gardens; City Books, Western Road and The Smallest Book Shop in Brighton, downstairs at Fanny's Cafe, Islingwood Road.
Available online at Amazon.