Endeavour Motor Company history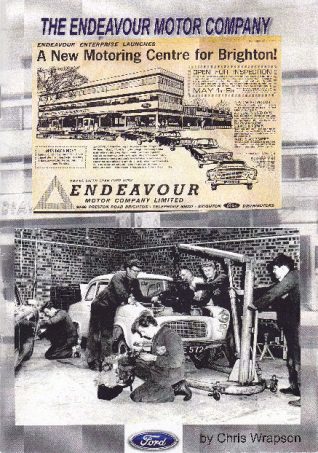 Very interesting publication
The Endeavour Motor Company (EMC) is best remembered as a high profile Ford Main Dealership, owned by Tommy Sopwith, son of the famous aviator Sir Thomas Sopwith. There has been a great deal of interest on the site in regard to this business and in response to this, Christopher Wrapson, a longtime contributor and EMC enthusiast, has produced a very interesting publication charting its history.
Lots of excellent graphics
The story records the early history of the site from when it was occupied by Hartley and Midgley's garage business in 1919 through to the EMC years 1957-1973. The booklet is full of information, personal recollections and excellent graphics. Christopher published the booklet himself and is selling it for £7, which will merely cover the cost of printing and postage.
Would you like a copy?
If you would like to obtain a copy, please email Christopher Wrapson at:
christopher.wrapson@ntlworld.com