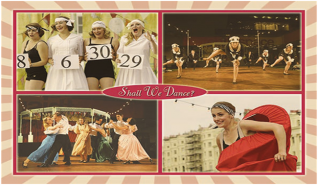 Organised by WRVS Heritage Plus Portslade
Please find details of a free community event, talk and tea dance on Thursday 9th September from 10-4pm at Portslade Town Hall as part of Heritage Open Days from English Heritage. Heritage Open Day is part of Brighton's Open Door celebrations to enjoy local heritage.
Schedule of the day
There will be stalls, an exhibition, info areas, historian Sarah Tobias with a talk & show about Brighton Flea pits and picture palaces at 11am. A free buffet lunch will be served at 12.30pm.
Ragroof Theatre invite you to Afternoon Tea
"As the cakes are sliced and the kettle whistles a familiar tune, the audience is transported to times long past. Memories found in a
dusty tin are amplified to reveal stories about community spirit, love, loss, hope, remembering and the thread that ties them all together."
Details of the event
Thursday 9th September from 10-4pm
Portslade Town Hall,
Victoria Road,
Portslade, BN41 1YF
For more info, please contact:Nicola Benge – WRVS Heritage Plus Project Coordinator: 07901 552164
heritageplusportslade@wrvs.org.uk
All ages welcome. Just drop in.
Free Transport can be arranged for disabled people, with sufficient notice.