Brighton and Hove records at East Sussex Record Office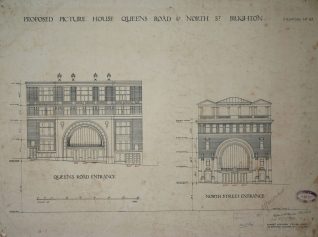 East Sussex Record Office reference DB/D7/6583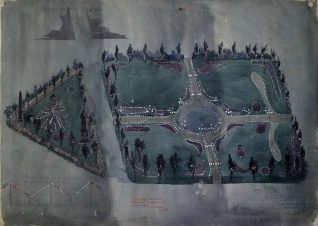 East Sussex Record Office reference DB/D46/638
East Sussex Record Office has been looking after the archival heritage of Brighton and Hove for over fifty years and since 1997 Brighton and Hove has had its own designated archivist.
The Record Office holds a vast array of records relating to Brighton and Hove that you can use to research the history of your family, your locality and the house you live in such as:
Local government records dating from the Brighton Improvement Commissioners in 1773 to the records of Brighton and Hove City Council
Maps from the 18th to the 20th century
Parish records and the records of non-conformist churches
Census records
Plans of houses and public buildings
Deeds
Wills
Records of hospitals, schools, businesses, organisations and individuals
Over the past few years we have taken in the records of a number of important local organisations, businesses and individuals such as Hanningtons department store, Sussex County Cricket Club, the West Pier Trust, Middle Street Synagogue and the Theatre Royal.
Work is on-going to find, conserve and make available these unique records as, once destroyed, they can never be recovered.  Their rescue often relies on the vigilance of members of the public or council employees in order to preserve as much of the city's history as possible. The Brighton and Hove Archivist, Andrew Bennett , is available at Brighton History Centre on most Thursday afternoons to answer any queries you may have either about the service we offer or the records we hold.  Alternatively he can be contacted at the Record Office throughout the week.
Approximately 80% of our holdings are indexed on the Access to Archives website (http://www.nationalarchives.gov.uk/a2a).  Access to records in our search room is free but we always advise people to contact us in advance of a visit to book a seat as we can get very busy.  Also, due to the constant expansion of our holdings not all of our records are held on-site at the Record Office and consequently some items need to be pre-ordered.
East Sussex Record Office
The Maltings
Castle Precincts
Lewes
BN7 1YT
archives@eastsussex.gov.uk
01273 482349(www.eastsussex.gov.uk/leisureandtourism/localandfamilyhistory/default.htm)
Opening Times
Mon, Tues, Thurs – 8.45am-4.45pm
Wed – 9.30am-4.45pm
Fri – 8.45am – 4.15pm
Second Sat in the month 9.00am-1.00pm
2.00pm-4.45pm (booking essential)