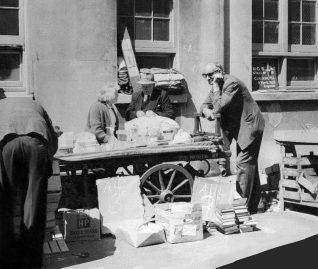 From the private collection of Stefan Bremner-Morris
I took this photo on a very hot summer day in about 1959. All I know is that the market was simply called 'The Flea Market' by my relations who lived in Brighton.
I don't know where it was situated by road name. Perhaps somebody can recognise the characters and the area?