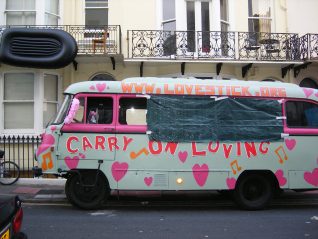 Photo by Sally Ann Clarke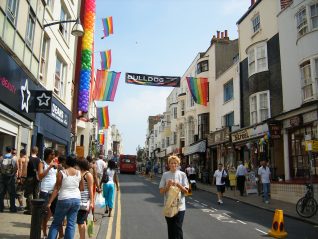 Photo by Sally Ann Clarke
I really like Kemp Town. I like where I [live] on Charlotte Street because its so near the sea, so every day I can at least look at the sea.  I could not live in Brighton if it was not by the sea.
Red Roaster Café
I like all the individual shops up in Kemp Town. You've got the butcher, you've got the greengrocers. These are independent shops, you haven't got massive supermarkets. On St James Street, again you've got lots of little shops and there's kind of quite an alternative vibe.  My favourite café [is] Red Roaster that's just at the bottom of St James Street.
Brighton versus Edinburgh
I have to say I compare Brighton with Edinburgh which I lived in for 9 years. I know Edinburgh is a capital city but it is so much more beautiful than Brighton.  I am quite shocked sometimes how run down [Brighton] is. I have been told that its really changed in the last ten years so I can only imagine how run down it was before.
Sally Ann Clarke interviewed by Christiane Niemeyer on 11th April 2006.