Family outing to Brighton 1909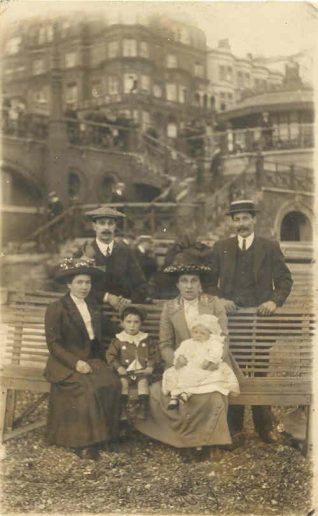 This is a picture of my family all dressed up in their Sunday Best on a day trip to Brighton in 1909.
On the left are my grandparents William Pitt Bull b1886 in Bethnal Green, London, and Alice Kate neé Frampton b1883 Christchurch, Hampshire. On the right are William's mother and stepfather Francis Charles Prideaux b 1877 and Lucy Rebecca neé Bull b1865, both were born in Bethnal Green in East London. The children are my Uncle Charles aged 6 and my Aunt Lily aged about 1.
Can anyone tell me whereabouts exactly this would have been taken?