Where is this street in 1860s Brighton?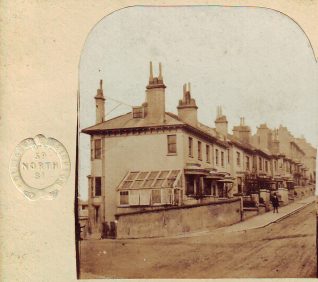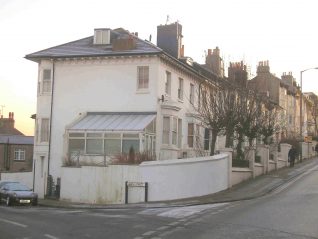 This is one half of a Victorian stereoview, from the 1850s or 1860s.  I'm assuming the street is in Brighton as there is a blindstamp on the left side of the mount which reads: Collings, Brighton 59 North Street.  According to the History of Photography in Brighton website, the premises belonged to a photographer called Robert Farmer in the 1850s, then was taken over briefly by William Collings from around 1861.  By May 1862, the premises were occupied by Wiliam Clark, another photographer, who was there for the next twenty years.
It's obviously a hilly part of the town.  My best guess is that it's somewhere between Richmond Road and the Lewes Road.  My husband suggested the other side of the Lewes Road, perhaps the Elm Grove area.  What do others think?  Can anyone definitely identify the street, please?
Editor's note: Many thanks to Peter Groves who provided photographic proof of the location of this street.