Family group from Worcester Villas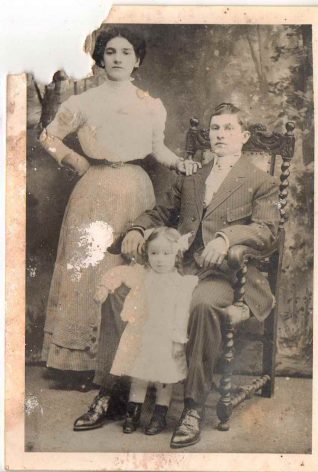 From the private collection of Julia Jeyes
Julia Jeyes sent in this family portrait telling us that,
'I am in the process of having the kitchen in my house in Worcester Villas refurbished, and during the building works, this old photo was found in the ceiling. I think Worcester Villas dates back to about 1910/1911, and we have only lived in the property for the past 12 years. The people who lived there before us were called the Solomons, but I don't know much more than that. We are all intrigued and enchanted by the photograph and would be really interested in finding out who the people are, and if the photo can be reunited with their descendants'.
Do you recognise the people in the photograph? Might they be your ancestors? If you can help, please leave a comment below.