Moulsecoomb School allotments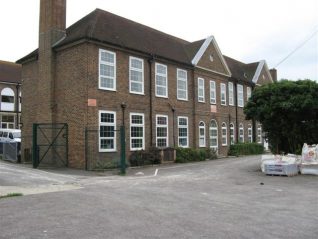 During the war, Churchill's call to dig for victory was answered at Moulsecoomb School. The teachers at the senior school took turns in escorting their pupils to the allotments across the way by the old mortuary building.
Class allotments
So far as I'm aware, each class had its own special allotment to cultivate and, without at first realising it, the teachers soon became aware of the fact that their poor pupils out of necessity were used to cultivating crops so they more or less ceased to advise on what to do! I can't imagine such areas totally open to anyone, as they were, remaining without vandalism nowadays.
Proud of their achievements
All the kids were so proud of their achievements, possibly because they knew they were engaged in an activity in which the teachers' knowledge was inferior! I wonder who else can remember those times, and the way the watering had to be done in the dry weather?