Brighton Division registered on June 14th, 1915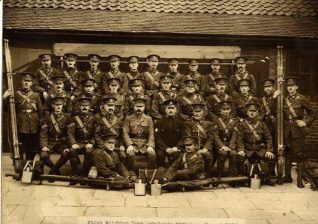 Photo copyright of St John Ambulance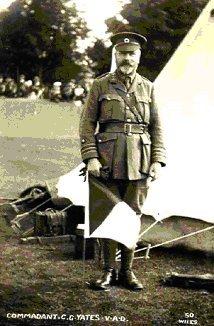 Photo copyright of St John Ambulance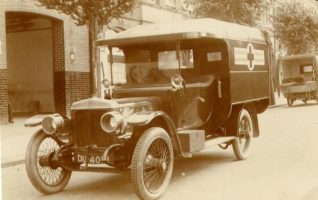 Photo copyright of St John Ambulance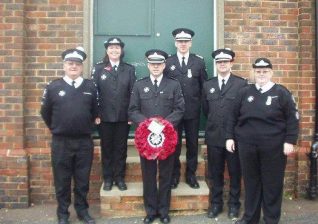 Photo copyright of St John Ambulance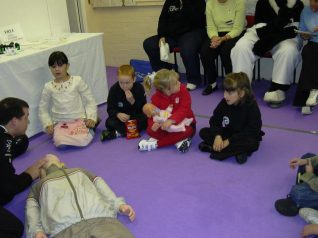 Photo copyright of St John Ambulance
This year the St. John Ambulance division in Brighton is celebrating its 90th anniversary. The Brighton division was registered on June 24, 1915. The SJA are anxious to collect material for an exhibition which will be launched at the History Centre in Brighton Museum later this year. They are currently constructing a database of their history and would welcome information and photographs.
Do you have photos or information?
Were you or someone you know a member of the SJA – do you have any interesting photographs or artefacts? If you have – please contact David Shelton at d.shelton847@btinternet.com
Origins of St. John Ambulance
Although the origins of St. John Ambulance can be traced back over 900 years to the eleventh century, today's Brighton volunteers are celebrating a mere 90 years of service to the community. It was decided to start the St John Ambulance Brigade in 1887. The Brigade still forms part of the world wide Order of St John of Jerusalem and is now recognised as the UK's leading organisation/charity in care, first aid and transport.
Earliest recorded division in 1890
Sussex has a strong connection with the St. John Ambulance. Brighton was one of the earliest recorded divisions, as reported in the 24th February 1890 edition of the Brighton Herald newspaper. The Mayor of Brighton Alderman G. Manwaring, backed by local dignitaries, expressed his support for the work the volunteers were doing for the community. He added that a permanent St. John Ambulance training centre should be set up to serve the community of Brighton, Hove and Preston and that he, along with the many other town's representatives, would sit on the Division's committee. A full transcription of this event can be viewed at www.sja.org.uk/sussex/brighton
The first units in Brighton
The Brighton Quadrilateral Division is one of the two St John Ambulance Divisions in Brighton actively involved in providing emergency First Aid to the public. The Division was first registered in June 1915, during World War One. Most of the members, together with the Red Cross, joined the Voluntary Aid Detachment to assist with transporting wounded soldiers from Brighton Station to the many hospitals around the town.
Increasing popularity of the organisation
The popularity of the organisation meant that four units were set up. Brighton Police formed a Division consisting of a significant number of their 300 St. John trained police officers. At that time police officers were often the first to arrive at the scene of an accident, as there was no NHS Ambulance service until 1949. The Police are reported to have commandeered many a passing horse and cart following an accident.
People from all walks of life
The general public also formed a Division comprising of over 50 men from all walks of life. Women formed their own Division (figures unknown) and for war duties the Sussex 53rd VAD unit was formed, consisting of men from both the public and Police Divisions. The unit's main job was to de-train wounded soldiers from convoys arriving at Brighton Station and transport them to any of the local military hospitals. They reported moving over 35,000 casualties of war between 1915 and 1919 and also established a rota for air raid work.
Members lost in both the world wars
the years we have seen several other units start up in the town, some to be absorbed in our own division and others existing as a temporary wartime service. Sadly we have lost members who have sacrificed their lives to the service of the public during both wars.
The Division today
Today, Brighton Quad Division continues its role in attending public and sporting events. Many events would not be allowed to take place without our highly trained volunteers. We attend wherever we are needed, willing to give up our spare time to help those who become ill or suffer injuries. We are not supported by the state and raise our own funds to pay for all our vehicles, equipment, medical supplies and headquarters. We rely on the generosity of the public from bequests and donations to keep us going.
Looking for a permanent home
Unfortunately to this day the one single thing we lack is a permanent home, something we desperately need. Volunteers have acquired and worked from a number of locations over the last 90 years, yet none have been suitable to sustain our operations. Places have been used around Brighton for Headquarters such as:
Brighton Police Station, Town Hall
Old school clinic, Sussex Street (now demolished by Morley Street)
Municipal and Technical colleges
The Royal Pavilion
St. Lukes School
Fairlight School
Dorothy Stringer School
Church in Bentham Road
Albion Hill
Brighton Racecourse (current temporary home)
Youth divisions since the 1920s
Since the 1920's there have been various youth divisions in the town. There are opportunities for youngsters to gain experience in a variety of subjects, enhanced by a complete new youth programme launched in November 2004. Badgers are children aged 5 – 10, Cadets are aged 10 – 16 and Youth from 16 – 25. A Links group is associated with the Universities to allow members to join the organisation and continue their volunteering away from home.
A history of community spirit
Hundreds of local people have joined St. John Ambulance over the last 90 years. Much of its history is still out there among them. The Brighton Division is urging anyone who was connected with us, or who knows, or has images of, anyone volunteering in St. John Brighton, to get in touch and assist in compiling a great history of community spirit. A significant number of images and artefacts have been collected over the last twelve months. Unfortunately most are from the 1950's onwards, and the images from 1915 – 1922 are copies from the local studies library. A gap still exists through the 1930's and 1940's which we would like to fill.