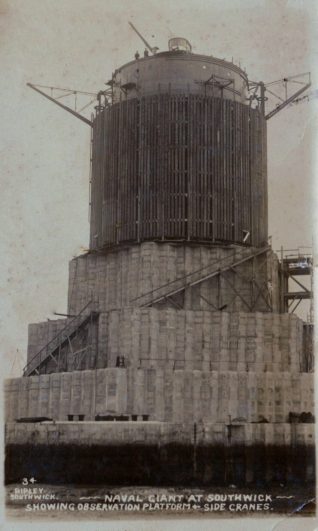 From the private collection of Eileen Heryet
Closely guarded secret
Between 1917/18 and 1920 at Southwick a closely guarded military secret was the reason for the construction of two giant towers.
Moved to Isle of Wight
They were still unfinished at the end of the war. One was dismantled and the other one towed away in September 1920 to the south east of the Isle of Wight where it was grounded on the sea bed to form a replacement for the Nab lightship.
Series of postcards
Joseph Gurney Ripley published 65 different cards of the towers, taken at every stage of their construction. This is no 34.