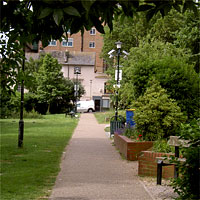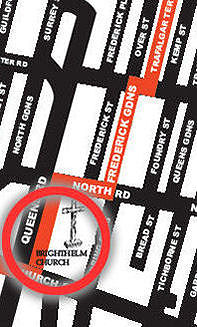 The Brighthelm Centre has a very attractive and peaceful churchyard.   This area is a 'zone in transition'. Round every city centre, there is an area of shifting, rootless population.
Migrants to a city don't settle at the edges. They come into the city centre by train, looking for somewhere cheap to stay. That's why the Community Base and the YMCA are situated near here. Early in the morning, you will see the street people.
At the far side of the churchyard, are a series of small shops, many selling second-hand goods. These are the remnants of a very poor quarter, which existed on this site in the early nineteenth century.