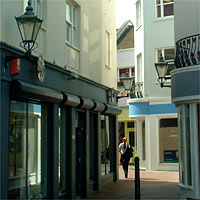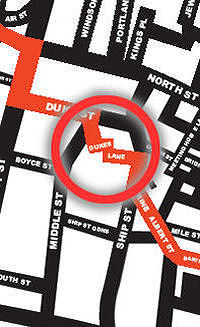 Brighton is not very old, compared with nearby Lewes or Chichester. The original medieval town was eroded by sea, burnt by French, and flattened by storms. However, Brighton's Lanes district is one of very few surviving examples left in Britain of a Tudor fishing town.
The Lanes were due to be demolished in the early 1960s – they were seen as dirty and run-down. Thankfully, public opinion turned against the scheme.
Dukes Lane is a clever pastiche. Most visitors will think they are in the historic Lanes. But this Lane is no more than 20 years old. Previously, the site was derelict except for lock-up garages.