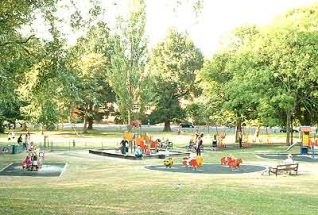 From a private collection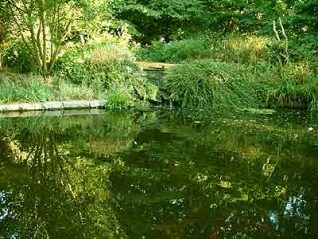 From a private collection
Our favourite place is St Anne's Well Gardens. It's a great place to hang out with my daughter. We both love it. There's just so much to do. We often feed the squirrels. And there's a wild area with lots of birds, fish too and a garden for the blind with herbs and plants with distinctive smells. There's also tennis, a children's playground, a cafe, ice creams and bowling and during the holidays there are special events.
Green route to school
My daughter's school is nearby and we walk through there every day on our way to work and school. They use it for insect finding and nature walks and sometimes the kids make dens in the trees.
It's very convenient being right on our doorstep so if I can't be bothered to go to the beach, then I'll lie in the park. You can watch the world go by there.
And in spring there's the "pink avenue"- a whole avenue of cherry blossom trees and beneath them a carpet of pink petals. It's so beautiful.