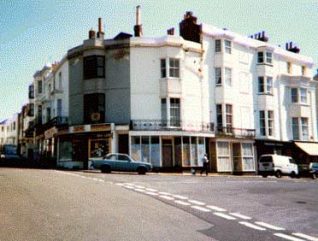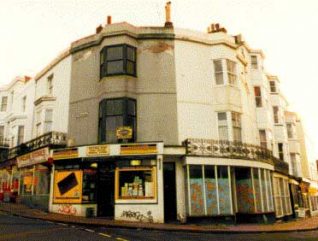 You can buy anything, anytime
These are the local shops and Post Office, actually opposite our house, just up from The Crescent pub on the right-hand side, where you can purchase any thing at any time.
There have always been shops here
The shops are on the rounded corner that leads round from Clifton Hill into Powis Road and these have always been shops.
Shopkeepers of the 1850s
In the street directories in the early 1850s, at the very beginning of Clifton Hill's development, there was Fred Wright's chemist shop, a book-seller, a wool shop and a green-grocer, together with Mrs Russell who was a laundress.