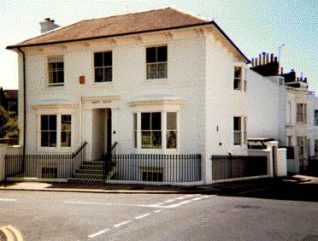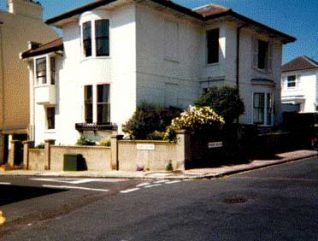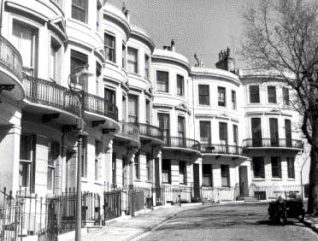 Grove House
As you walk up Clifton Hill, past the Mews, on the right-hand side is Grove House on the corner which is a very imposing building which looks up Clifton hill towards the Children's Hospital.
Grove Villa built by John Yearsly
The house called Grove House was originally called Grove Villa and this was the house that John Yearsly actually built for himself, and Yearsly was the man who bought the land from Thomas Read-Kemp and actually developed the whole of the Powis and Clifton area.
Powis are named after Welsh place
He came from Welshpool – he was a Welshman – which is why he gave that name of Powis to Powis Grove and Powis Villas and Powis Square and this was the house that he built for himself and for his family.
Powis Villas has only four houses
Powis Villas is actually made up of just four houses and this next photograph is number 3 and in the distance you can see the back of Yearsly's house, number 4 Powis Villas and these are lovely again white-painted houses.