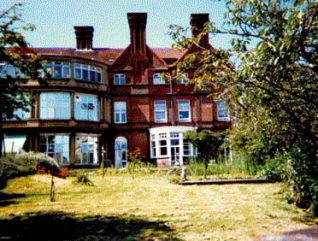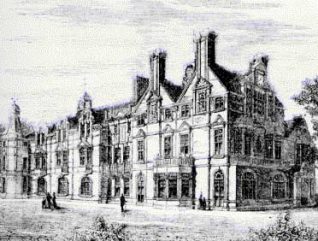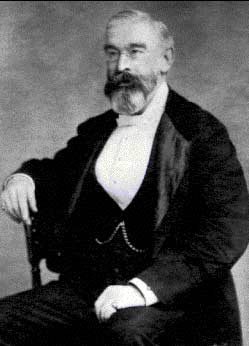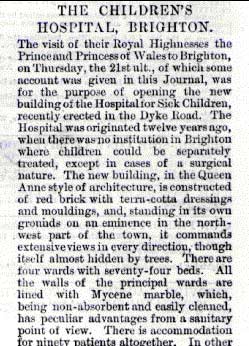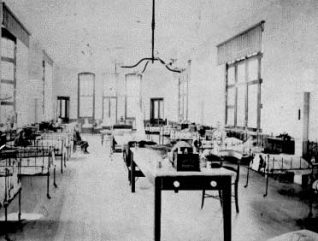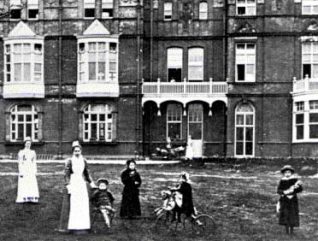 A specialist hospital in our area
This is the Royal Alexandra children's hospital which you pass when you get to the top of Clifton Hill. As part of my student nurse training I actually did a secondment there and was very surprised by the age of the building but the care that they offer is second to none and we are very lucky to have such a specialist hospital in our area.
On the site of a schoolhouse
The first children's hospital was in Western Road, just a private house that had two or three beds in it. They then bought the land on which was standing the schoolhouse to St Nicholas' church.
Hospital was built in 1881
The schoolhouse again became too small so they knocked it down and in 1881 actually built the building that you now see, the royal Alexandra's Children Hospital. And the doctor who was behind a lot of the development of it, Dr Taaffe, married John Yearsly's daughter from Grove House.
Opened by Prine and Princess of Wales
Dr Taaffe wrote to their Royal Highnesses, the Prince and Princess of Wales, to come and officially open the Royal Alexandra Hospital, which they did on 21st July, 1881.
Gold key presented to the Prince
Dr Taaffe then presented the Prince with a gold key which acurately fitted the lock of the principal door in the building. The key was in the Queen Anne style, about three inches in length and had an inscription on one side: Presented to HRH the Prince of Wales KG by Dr Taaffe, and is presumably in the Royal collection today.