Originally mill workers cottages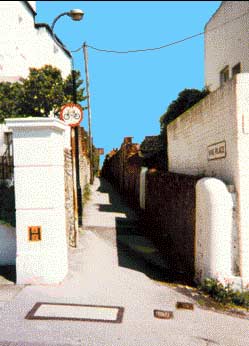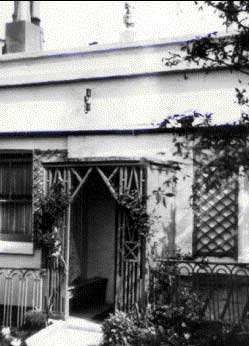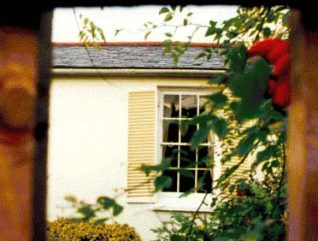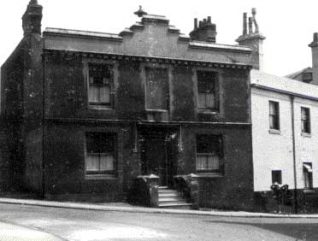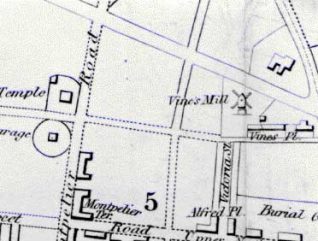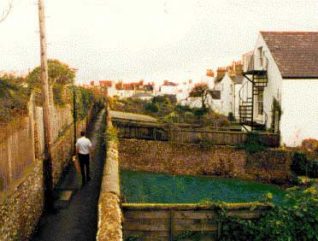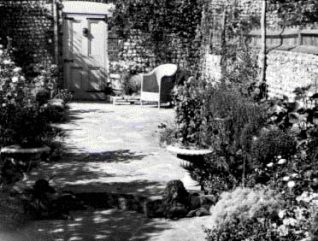 A nice little alleyway
This is Vine Place, a nice little alleyway which I sometimes cut through on my way up the hill. Vine Place is actually the back of Clifton Terrace, the imposing terrace which looks down to the sea.
Access to tiny one-storied cottages
Vine Place is the access to the tiny one-storey cottages that were the original mill-workers' cottages to Clifton windmill.
Standing on tiptoes
And as you walk through this, if you stand on tiptoes, you can just see over the hedges and the fences and the brick wall to see these lovely little cottages.
The back gardens of Clifton Terrace
And on the other side of Vine Place are the back gardens of Clifton Terrace and those houses there.