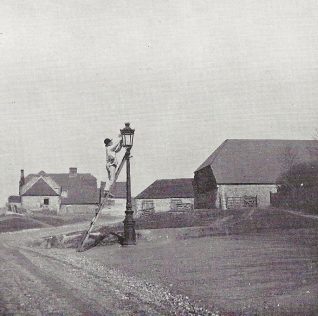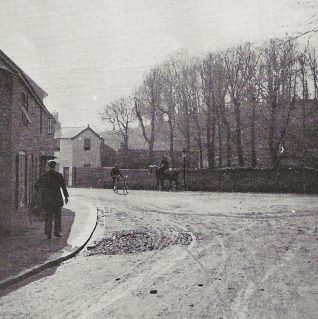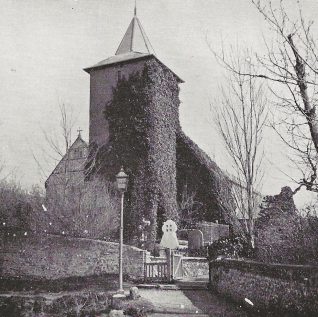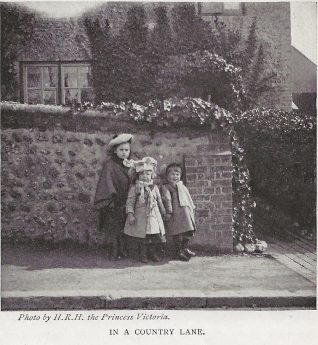 In 1901, the photographs shown here were published in a posh magazine called The Lady's Realm, a British women's magazine published from 1896 until 1914, possibly until 1915. It primarily targeted upper-class readers as well as an aspirational middle-class audience, featuring photographs, poems, fiction, and columns by popular authors.  The published photographs shown here were taken by Princess Victoria, daughter of King Edward Vll. She would occasionally stay with her sister the Duchess of Fife, who lived at Fife House, No 1 Lewes Crescent, Brighton.
The icognito Princess
Apparently, together with a lady in waiting, the princess would tour the local area by bicycle, stopping to photograph interesting sights. Some of the same photographs were subsequently published in the 1913 Empire Annual for Girls, where it was suggested that when the princess stopped, talked to locals, and took photos of them, no-one knew they were talking to a member of the Royal family.
My grandfather the lamplighter
Some of her Patcham pictures are included here. The Patcham lamplighter in the photograph was my great grandfather, Georgie William Hole, who ran a business at the bottom of Church Hill, aka Spring Street, in those days. It was common for working people to take on several different jobs in order to make ends meet – large families to support! The "Country Lane" picture of three children is described in 1913 as being taken in a Devonshire lane, but I strongly suspect this was taken in Church Hill, Patcham.
Victoria: a very modern princess
The bottom of Church Hill is where it met the main London Road in those days. Here, all we can see is a man with a bicycle, and a man on a horse. Stand in the same place now, and you would be swiftly knocked over by a car. Judging by the tone of the articles, Princess Victoria was promoted as being an active and creative young lady – a very modern princess. Looking at the surface of the roads, she was clearly an intrepid cyclist. I understand that the photograph originals are kept in the archives at Windsor Castle.