Historian and conservationist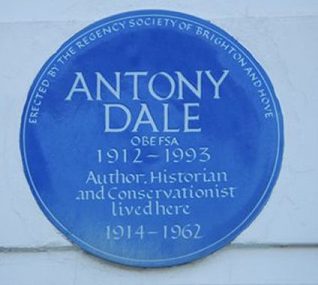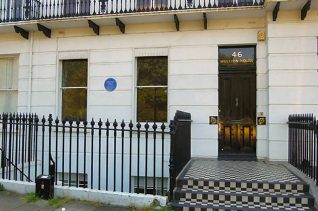 Founded The Regency Society
Anthony Dale (1912-1993), was educated at Brighton College and had a degree in Law from Oriel College Oxford. He was an author, historian and conservationist who founded The Regency Society in 1945 and was its honorary secretary for forty five years. After WWII there was a movement towards modernisation, which in Brighton took the form of the desire to replace some of our elegant Regency square with high rise blocks. Anthony Dale, together with other determined conservationists led the campaign to defeat these plans and for that we should all be eternally grateful.
Passionate and dedicated conservationist
From 1962 to 1976 he was Chief Investigator in charge of the listing investigators for the Ministry of Town and Country Planning; listing started as a result of section 30 of the Town and Country Planning Act 1947. This stipulated that the minister was to produce a list of buildings of special architectural and historic interest for the guidance of planning authorities. In his post, Anthony Dale was passionate and dedicated to the conservation of buildings of special interest. A colleague of the time fondly remembers that he cut a dash personally and, 'invariably wore a grey three-piece, pin-striped suit of a pre-war cut, a floral tie, two-toned shoes and gold-rimmed spectacles.'
A well respected author
Among his many achievements in relation to Brighton, he led the fight to save Brunswick Square and Adelaide Crescent from demolition and spearheaded the campaign to stop the gardens of Regency Square being turned into an over-ground car park. Anthony Dale wrote many books about Brighton which include Fashionable Brighton, The History and Architecture of Brighton, About Brighton, Brighton Town and Brighton People and Brighton Cemeteries which are still read today by students of the city's architecture and development.