Aubrey Beardsley's birthplace in Buckingham Road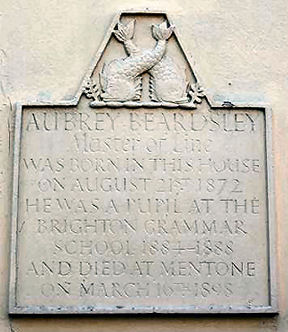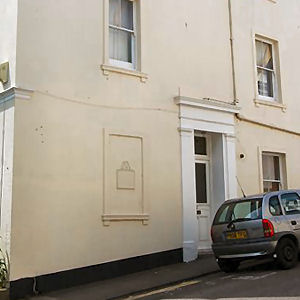 Aubrey Beardsley was born in 1872 at Buckingham Road in Brighton. He was a pupil at Brighton Grammar School and while extremely poor at maths he excelled in art subjects.  Beardsley did not receive any formal art training, in fact he was working as a clerk in London when he was 'discovered' by Sir Edward Burne-Jones.
Most of his highly distinctive work in black and white made him one of the best known Art Noveau artists.  His sometimes darkly erotic drawings, notably those illustrating Oscar Wilde's play Salome, earned Beardsley an element of notoriety. While his popularity waned for a time because of his association with Wilde, he eventually recovered his reputation and even produced some beautiful religious drawings.
Beardsley was diagnosed with tuberculosis at the age of seven, but he determined to live life to the full, and indeed adopted an unconventional and decadent lifestyle.  Sadly, he died from tuberculosis at the very young age of 25, at Menton near Monte Carlo.  There is an extensive collection of Beardsley's work in the Victoria and Albert Museum in London.