Ken Fines: The hero of the North Laine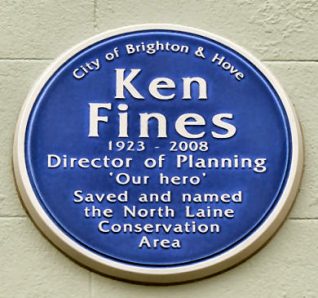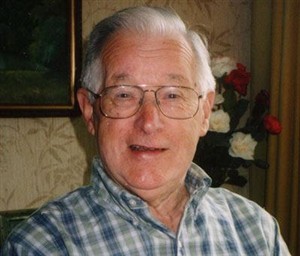 Movement for urban renewal
Ken Fines was born in Hove; his father was a stage electrician on the Palace Pier. In 1974, he became Borough Planning officer of Brighton. In the course of his work he was aware of the current vogue for demolishing the heart of urban areas and building high rise flats. This was considered to be a valid process of urban renewal; it was not a policy with which Ken Fines concurred.
Concern for conservation
Ken Fines' response to these policies was to express his concern regarding the need to conserve the best of Victorian buildings, such as the working-class streets and villas. He was particularly concerned about one particular area scheduled for demolition, which he called 'The North Laine'. He picked the name in reference to the old field system that had existed around the old town of Brighthelmstone, which were the North, East, Hilly and Little Laine.
Business potential
The business community on the other hand could see the commercial potential in this area, and had plans for high-rise flats, offices and a massive car park off North Road. Thankfully, due to Ken Fines' perseverance, the council agreed in 1976 to designate the North Laine a conservation area. The government recognised its status, which opened the door for grant applications.
Outstanding achievement
The erection today of a blue plaque which acknowledges Ken Fines' outstanding achievement was too long coming. His hard work and dedication saved an area of Brighton which is now well known as the Bohemian quarter, full of charm and quirkiness. It is well loved by residents, and one of the most popular destinations for visitors to the city. Ken Fines died in 2008 but he will always be remembered as 'The hero of the North Laine'.