Max Miller's house in Burlington Street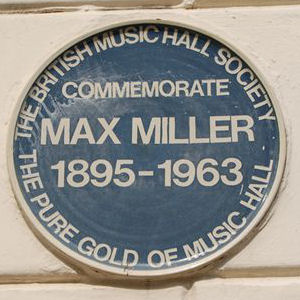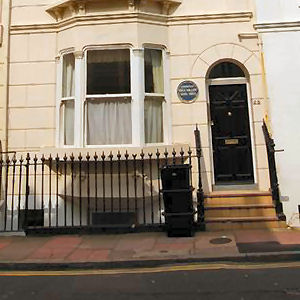 Born Thomas Sargent in Hereford Street, Brighton, in 1895, Max Miller topped the bill in music halls and theatres for the best part of half a century.  He served in the First World War and, in 1919, started a long showbiz career in a seaside concert party with Jack Sheppard's Entertainers in Brighton.
Max Miller became a household name but never lost his Brighton roots. He lived in Burlington Street for fifteen years at the height of his fame.  He loved home so much that he had a clause built into his London contracts that he should be able to catch the last train back to the coast.
Known as the 'Cheeky Chappie',  Max was the master of the double entendre and innuendo. He was never directly lewd although his near-the-knuckle humour got him into trouble with the BBC.  Max was always dressed in his famous flower-patterned suit with the slightly tilted trilby hat. His signature tune was 'Mary from the Dairy'.
Brighton has celebrated its most famous entertainer by erecting a statue to his memory and naming a bus after him.