The original Hove Town Hall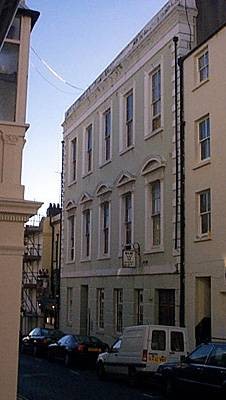 From a private collection
The original Hove Town Hall, known as the Brunswick Town Hall, was in Brunswick Street West.
It was built in 1855-6 by the Brunswick Square Commissioners at a cost of £3,000. In 1873, the governing body became the Hove Commissioners and the hall was renamed Hove Town Hall. The building can still be found at 64 Brunswick Street West near the corner of Western Road.
Next door, the Station Inn stands on the site of the original Hove police station with beer barrels occupying the original cells.