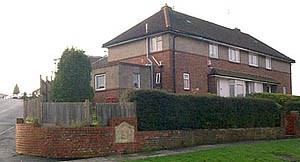 Plymouth Avenue commemorates the post-war volunteer labourers who built their own houses. Sam Carroll's uncle was one of them." alt="The plaque on the wall in
Plymouth Avenue
commemorates the post-war volunteer labourers who built their own houses. Sam Carroll's uncle was one of them. | Photos taken by Sam Carroll" />
Photos taken by Sam Carroll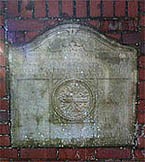 I grew up in Hornby Rd, close to our relatives, just around the corner. We moved away from Bevendean in the late seventies.
In 1997 I found myself with the opportunity of joining the Hedgehog self build co-operative. We were late to join and land had already been bought to build on. When I found out where it was, I was very amused. Bevendean! Going back to my roots? I hadn't got far, had I?
We now live in our lovely house with another nine families in their adjacent homes and I am reminded what I love about Bevendean: the fresh air, the country walks, the wildlife, seeing grazing animals from the window, the glorious sunsets and distant views of the Isle of Wight. It's like being in the countryside but still on the main bus route into the centre of Brighton.