Ill equipped for recreation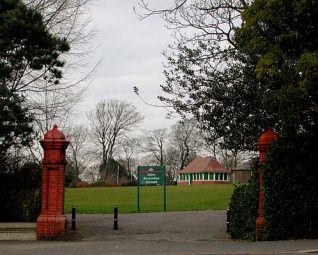 Photo taken by John Desborough, Jan 2003
Tucked between Shirley Drive and Old Shoreham Road, this is an unlovely squarish field with a small pavilion at the centre.
The perils of winter
It is, at least in winter, ill-equipped for recreation, though it serves as sanctuary for any number of simultaneous football matches. Everyone comes away from the field with mud-spattered blue knees – including the frozen spectators.
An obstacle to be crossed
For others, it is an obstacle to be crossed in the evening on the way from Hove Station to Hove Park Road and beyond!